News
THE BENEFITS OF AI COPYWRITING TOOL AND MY TOP 5 PICK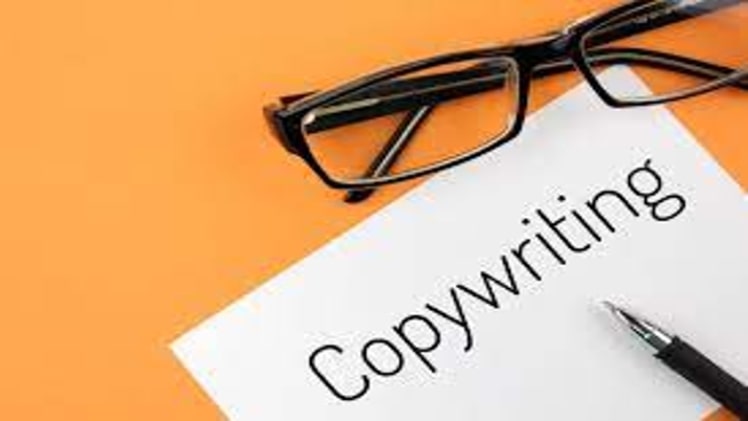 The act or profession of copywriting is the creation of text for advertising or other marketing reasons. The product, referred to as copy or sales copy, is written content that is meant to increase brand awareness and eventually persuade an individual or group to act.
Copywriting is the process by which text is written for commercials, product descriptions, video descriptions, company social media posts, and landing pages.The person who performs copywriting is called Copywriter.
Copywriters write the headline, which is a critical selling element, and the supporting material that follows. Copywriting includes product descriptions, taglines, and slogans, all of which contribute to enticing buyers to make a purchase.
Copywriting is designed with a short-term conversion in mind. It's attempting to convince you to make a purchase right now. On the other hand, a brand's blog or white paper seeks to convince you that the firm behind it is trustworthy, and therefore that you should purchase from them again when you require their product.
★  COPYWRITING TOOLS
Copywriting is one of the daily tasks of a digital marketer.They have to create innovative and relevant content to persuade potential customers.
People choose copywriting as a professional career also. Today copywriting is a challenging task in marketing. Therefore to help marketers in creating best content or their marketing campaigns there are wonderful Copywriting Tools available.
These tools are designed on Artificial Intelligence Technology.There are a variety of copywriting tools available. Lets see these copywriting tools:
WriteCream is one of the trendy AI powered copywriting tools. If you're having trouble coming up with new ideas for your blog posts or social media posts, Writecream can help you out there.
Features
In order to avoid ending up in the spam, it provides you with the best customized outreach introductions.
It's difficult to write a blog post, but this AI-powered application can do it for you. It creates a perfect framework for your blog with just a few clicks.
Backlink building, product and brand reviews, and Quora help are all part of the package.
2. GRAMMARLY
Grammarly is the latest and most popular user friendly AI based copywriting Tool. It helps in creating your content without grammatical mistakes and plagiarism free. It proofreads your content and helps in paraphrasing also.
Features
Check spelling and grammatical mistakes of your content.
Helps in paraphrasing content.
It checks plagiarism in your content.
It assists in writing content.
3. JASPER
This artificial intelligence based copywriting tool makes it easy and fast to create relevant and creative content for your blogs. It is a popular tool for content writing.
Features
Team of experts handles SEO practices for your Content.
Optimize google ranking
Helps in keywords optimisation
Proven results in sales growth
4. COPYAI
Copy Ai is a good copywriting tool which helps in creating great digital marketing content. They create Digital Ad copy, Social media capy, website copy, blog content, etc.
Features
Assists in writing creative content
Helps in creating error free content
Optimize Blog Content
Helps in creating Ecommerce content
5. ANYWORD
AnyWord is a free AI based copywriting tool. They provide data driven copywriting services.This tool is specialized in predicting the performance of your content.They help in creating engaging content.
Features
High performing content creator
Provide performance report
Provide writing assistance
Optimize blog posts
Extra: BrameWork


Then, an extra yet great tool for you, Bramework! Bramework is a content creation tool that makes use of artificial intelligence and machine learning to create content. It can be beneficial to both artificial intelligence and content writers.
It's never been easier to create long-form SEO-friendly content and blog posts that are relevant to your brand than it is now, thanks to this handy search engine optimization content generator. Artificial intelligence is used to generate content ideas for you to use in your marketing campaigns, and this tool can help you with that.
★  HERE IS THE 5 BENEFITS OF COPYWRITING TOOLS
1.  PROFESSIONAL ASSISTANCE
Copywriting tools are automated and based on AI. They help in creating content of pro level. They are pioneers in  content creations. This tool shares the burdens of digital marketers. They provide assistance in creating content.

2. FACILITATES CONTENT MARKETING
Copywriting tools facilitate content marketing as they optimize your content and help in getting good SEO ranking.
3. SPEEDY CONTENT CREATION
Human beings take more time in creating content as compared to Copywriting Tools. They are AI based automated tools so they work with high speed. This saves the time of digital marketer.
4. CREATES ERROR FREE CONTENT
Copywriting tools creates error free content for you which helps you in getting good google ratings.
5. OPTIMIZED YOUR BLOG
AI based copywriting tools are helpful for optimizing your blog content. These tools helps in creating catchy and relevant content with great ratings.
If you are a content creator or a digital marketer, then you should use copywriting tools for once. These tools provide proven data driven results with great creativity. Use It!! Enjoy its Benefits!!