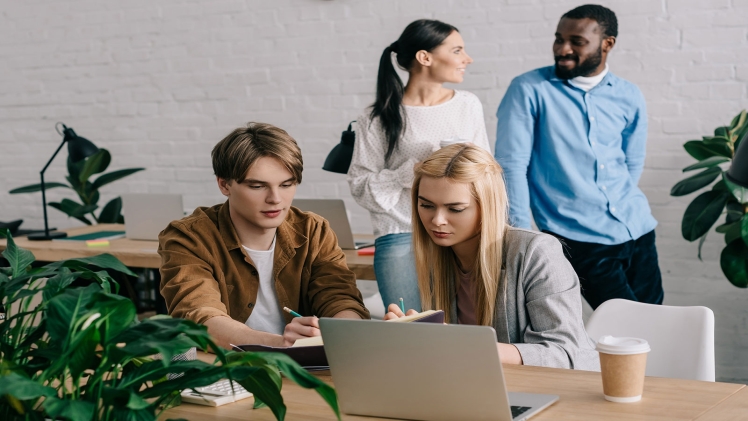 If you're considering getting into digital marketing, there is no better opportunity and time than now. The digital marketing industry is gaining popularity and is among the best paying careers in the world. 
The beauty of this industry is that there are no gatekeepers. There are no certifications required to work as a digital marketer. However, you need to possess both digital marketing skills and hands-on experience. This is where this article comes in. read on to discover essential tips for success in digital marketing.
Create an online presence.
In the current world, if you are not present online, then you must as well be invisible. For apparent reasons, this might be true in digital marketing. A potential employer will look online to learn more about yourself, and if they don't get you there, they move to the next person with a great online image.
Have your own digital marketing website, portfolios, and social media accounts linked to the blog you've created. Display your ability to potential clients.
Stay updated with the latest trends.
Digital marketing is a field that keeps changing, with new updates coming up almost daily. When you decide to venture into this career, it is crucial to be updated with the latest updates. Follow YouTube tutorials, take online classes, attend virtual seminars, and work hard to stay ahead of the competition.
Select one digital marketing channel.
There are a lot of mediums you can use to launch your digital marketing programs. The common ones include;
Content marketing.

Search Engine Optimization.

Social media platforms 

Display and social Ads. 
Because you will manage your site alone, executing the digital marketing campaign will be impossible in terms of the resources, time, and efforts you need to put in. Therefore, it is recommended that you focus only on one area of the marketing channel.
Research every channel so as to have a clear insight for choosing the best fit based on your budget and time.
Implement what you are learning.
If you want to start a fitness routine, you will still have to get a gym and start practice, no matter how much content and tutorials you read. Avoid consuming too much content as it will lead to analysis paralysis or overthinking without doing anything.
If you have learned something, it is important to roll up your sleeves and get down to work, or apply what you've been learning. This is why you created your site if not for a successful digital marketing campaign.
If you will use SEO, it means concentrating on the basics like keyword research, link building, and content creation. These three techniques can boost your digital marketing campaign in a big way.
Get familiar with free digital marketing tools.
Because you are just starting out, it might be challenging to work with paid premium marketing tools. However, do not worry because there are several marketing tools available online you can always choose from.
Here are common ones you should know of;
Google search console.

This tool checks the pages which are indexed by Google, the sites you are linking to, and the target keywords you rank for.

Google Analytics.

This feature looks for data like how many people visit your site, how long do they stay there, which pages they visit more, and several other information which is helpful for your marketing campaign.

convertKit.

This is an email marketing tool that allows you to manage up to 1000 email subscribers.

Ahrefs Webmaster Tools.

This tool checks your website's keyword rankings and backlinks. Also, it can scan the site for common SEO problems that could be hindering your site's performance.

Apply for a marketing job.
Now that you have gained a new skill, it is time to hit the job markets. What you need to look for is an entry or internship position. It can be a role in a digital marketing company/agency or an internal position.
But, even for such positions, there is fierce competition. So, it would be best if you found a way of staying ahead of the rest. Here are some of the ways you can achieve this;
Networking.

Briefcase method.

Marketing yourself.

Working in public.
Conclusion.
Regardless of the channel you choose for your digital marketing, there are two basic things you need to put more effort into doing;
Learning.

Marketing is an ever-changing field. Therefore, you have to constantly learn, apply the knowledge, test adjust where necessary. Join online classes, read books, watch videos and follow think tanks online.
Networking.

Not only will this expose you to marketing opportunities, but it will also allow you to meet people with different ideas about digital marketing.
Good Luck.
steameast Live com is settled at the United States